Rolex Submariner is without a doubt one of the most sought out watches on the planet. Not only are they exquisite in their looks but as well as quality. Moreover, they are also renowned to increase in their values and have also proven to be a good investment for many. (If you want to know more about watches that prove good for investing "Click Here")
But there are a tonne of fake rolex submariners out there as well, so today we decided to look into some of the best ways you can tell whether a rolex submariner is real or not. So, without further ado, let's get right into it.
Fun Fact
To make it hard for Rolex watches to be counterfeited there are some details that Rolex adds specifically! and these details are where the fake rolexes really stand out now. These are as follows
Serial Number
Cyclope
The Laser Etched Crown
The Movement
The Finishing
Placing The Watch Near Your Ear
The Watch's Case Back
The Second Hand
The Price
The Weight
Don't worry we'll be discussing each and every single one of these in depth.
Serial Number
The first one's an easy one it's a serial number every single rolex has a unique serial number and before 2010 you could actually use a serial number to date the watch.
But after 2010 they used a random collection of numbers and you can no longer date the watch by that so if you have the serial number of the watch just type it into google put quotation marks on either side because that's your command in google to search just for that exact item and if it comes up with lots of results then it is fake.
Fun fact between 1987 and 1990 rolex actually used the name rolex as part of their serial number sequence of course missing out the o because o is similar to zero and that would have just been confusing
Cyclops
The next point is the cyclops or the date window this is there to magnify the tiny date disc behind so that it's more legible a real submariner magnifies that tiny date number by 2.5 times the cyclops is a really hard thing for these fake factories to get right not just because of magnification but also the clarity of the number behind.
A real rolex won't have a massively skewed distorted number it'll be relatively clear also rolex uses anti-reflective material under the cyclops to make it easier to read but this anti-reflective material is clear this is obviously harder for people to find and so fake watches often have little tint in the cyclops.
This is a massive giveaway now with the next point we're going to start to get a bit geeky because it requires quite a bit of attention to detail and quite a bit of time to kind of dissect this part and it's the laser etched crown
The Laser-Etched Crown
The Laser-etched crown down at six o'clock real rolex'is another give away. have a tiny laser etched crown on the sapphire crystal down at six o'clock it is incredibly hard to see with the naked eye but you can just about make it out if you angle the watch in a certain way it's easier to see if you've got a loop or a macro lens on a camera rolex don't just laser etch the crown logo at six o'clock they do it with tiny dots at different heights different depths within the sapphire crystal and so it's not just one continuous line creating the logo.
This is one of the biggest places where fake watches are identified as being fake because it's such a hard process to be replicated a lot of fake watches over accentuate the crown down at six o'clock to make it stand out on the real watches it's very very difficult to see just get out a loop and or a macro lens or something that allows you to magnify it and see if it has these dots in different depths another little fun fact if the logo has an s inside of it it just means that the glass has been swapped during a service.
But it's legit it's just stating that this is a service part as opposed to the original part that came with the watch now we're going to look at the rehort this is kind of like the inner ring that connects the dial to the glass or the bezel and it has rolex rolex rolex written all the way around.
And it's engraved or it's now laser etched at 12 o'clock we have the rolex logo the crown and then at six o'clock we have the serial number this is a tricky area to look at because the process has changed over the years but there are two major things to look at one how the text is executed rolex laser engraves this stuff it is exact it's so precise and it is super super clean everything is super sharp and it's without doubt perfectly executed another thing to look out for is on the right hand side of the dial so one o'clock down to five o'clock the x of rolex is going to line up with the hour markers on the left-hand side of the dial so seven o'clock up to 11 o'clock the r of rolex is going to line up with the hour markers
The Finishing
The next part is finishing which is a weird one because rolex isn't really known for its high finishing but there are areas of the watch which will be absolutely perfect and that's usually around text and markers in the fake one the text has been executed absolutely horribly it's really quite sharp, the size and shape of the numerals is incorrect
But the main thing is how poorly this has been executed, the font on the dial is a tricky area because over time again rolex changes the fonts the shape the spacing that changes over time but again the big thing to look out for is how has it been executed font on or printing of the dial on a real rolex will be perfect
The printing on this watch on my fake rolex is decent it to the naked eye it looks absolutely fine when you get up close that's when it starts to fall apart the last point about finishing is again text and spacing that number on the date disk must be printed absolutely perfectly and the placement of it must be in the middle of the date window
The Movement
The next point is the movement and this is probably the easiest way to identify a fake watch but it's also hard because you need the watch in your hand a real rolex the movement will feel absolutely buttery smooth when you interact with it through the crown, when you unwind the crown on a real rolex there should be a little bit of resistance because essentially you're unlocking the crown but as you unscrew it that should feel super smooth when you interact with the movement either winding the watch or changing the time.
All of those cogs moving together should just feel like you're sliding a hot knife through butter on a fake watch it's a completely different story even unwinding the crown unlocking the crown it feels horrible it feels the finishing of the thread is just terrible and then when you wind it and interact with it the movement is just not as exact, it doesn't feel as highly engineered as what a real rolex does.
If at any point it feels like there's sand in the movement or as if you're pushing a knife through soggy sand then that's that's not a good sign this game over
Now there are expensive fake watches that have actually cloned a real rolex movement or at least attempted to there's technology in a rolex movement which is just incredibly hard to copy and it's just not commercially viable for a fake counterfeiting company to copy the watch as there's a reason why relics watches cost so much.
Of course as part of the branding but they are highly engineered things and they're difficult to manufacture which is why good copies cost a lot of money which i just find completely ironic even with the highest grade of cloned relics watch any half decent watchmaker could spot a fake movement from a mile away.
Place The Watch Near Your Ear
The primary stunt is to know about the watch's inward working. Prior to legitimizing anything, place the watch close to your ear and tune in for any ticking sound. Continuously recall that Rolex-produced watches are fueled via programmed movement. A ticking sound from the watch would confirm the presence of a quartz development.
At the end of the day, a Rolex watch with a ticking sound is a fake Rolex! This is on the grounds that automatic movements in a genuine Rolex watch are totally soundless regardless of the 8 miniature parts remembered for it.
Whenever you've done the initial phase in confirming the realness of a Rolex watch, you can proceed onward to the subsequent advance.
Check Out The Watch's Case Back
On the off chance that your watch dealer claims he is selling you a genuine Rolex, you need to check the case back. Aside from the Rolex Sea-Dweller and some vintage Rolex watches fabricated during the '30s, all genuine Rolex watches feature a smooth metal case back.
If you see that the watch has a reasonable rear, you should realize that this is a reproduction Rolex. Rolex puts stock in refinement and smooth cleaning of the watch case back. Accordingly, they don't utilize any transparent glass in that particular bit. In all actuality, a genuine Rolex watch contains a dazzling smooth wrapping up.
Second Hand
Rolex never under any circumstance bargains accuracy and prestige. The second hand is utilized for showing an optional time region. If you see that the second hand is acting in a fairly jerky way, you should realize that this is a phony Rolex submariner watch. Moreover, Rolex is also quite careful when it comes to the finishing of the watch hands, so if you see any rough edges then it is most definitely a fake rolex submariner
To guarantee the smooth revolution of the second hand, Rolex ensures the most extreme incorporation of mechanical parts in the watch. A jerky movement of the second hand demonstrates a quartz-based mechanical movement. moreover, Rolex has never made quartz watches.
Price
Rolex is renowned for its unadulterated craftsmanship in watch production. The Rolex watch cost isn't barred from this custom. If a merchant sells you a watch at a shockingly low value, you are in danger of losing cash for a fake Rolex!
Furthermore, if the watch's quality doesn't appear to legitimize a more exorbitant cost, the vendor is in all likelihood beguiling you with a fake model. So it's a smart thought is to contrast a watch's cost and an alternate source prior to making a purchase.
Weight
This is most likely the least demanding approach to check the credibility of a Rolex watch. To guarantee that you are conveying a unique Rolex, you need to gauge it. A unique Rolex is made of metal. This clarifies why it appears to be really weighty.
Also, a unique Rolex contains an all-around created great armband, and this adds some additional load to the watch. Detecting a fake Rolex watch by gauging it just requires a couple of moments. Keep in mind, a fake Rolex is lightweight. The tense completing will demonstrate its credibility very quickly!
Is There A Fake Rolex That Is So Perfectly Made That It Can't Be Spotted?
Yes, totally. Also, it's regularly difficult to spot, aside from maybe by a genuine Rolex history specialist, in light of the fact that the best phony Rolex are 95% made by Rolex. In the first place, we should begin with a (non-exhaustive) rundown of ways that individuals (counting diamond setters) commonly check for fakes Rolexes, from simplest to hardest to counterfeit:
Pull out the crown as far as possible. The second hand should quit moving. This is known as "hacking seconds" yet numerous fakes can simply utilize a $300 ETA mechanical development and get a similar outcome. Change the opportunity to 12 PM and the date should jump quickly to the following day. Once more, numerous Swiss-created developments can do this.
Laser-scratched Rolex logo at 6.
Engraved rehaut with coordinating sequential to the papers introduced.
Amazing logos, textual styles, dial surface, dispersing, and lumes.
Rolex steel 904l – Rolex has their own foundry so it's hard to get the specific steel feeling and weight. Opening the case back, it's hard to counterfeit a 3235 or 3135 development on the off chance that you began from a standard ETA development.
Transform it into a Pepsi for certain slight modifications (simple for Noob quality fakers) and you've expanded the incentive by 60–80%, and it would even accompany true boxes and papers.
Furthermore, obviously, the most celebrated Rolex, the Paul Newman, is additionally the most oftentimes faked on the grounds that it improves the incentive by 2–3x right away. The best fakers try to investigate the right time to guarantee they get the correct development. That is the reason numerous Paul Newman proprietors, particularly of outlandish dials like the Tiffany's, hate seeing high-res pictures of their watches on the web.
Clearly, these require some genuine ability to do, yet the cost increment going from $5,000 to $100,000+ for the exertion gives a gigantic motivating force.
The genuine Submariner has the Rolex type 3135 pulsating at its heart, though the fake ones have a fake ETA 2824. The fake movement is usually a sensible duplicate of 2824, however, it can't coordinate with real Rolex designing.
The Rolex Submariner holds the questionable honor of being the most duplicated watch around the world,
The fake ones are made so good that it is difficult to identify the fake ones. The difference between the genuine Submariner 116610LN and the fake one is difficult to identify.
The Most Effective Method To Check If A Rolex Is Real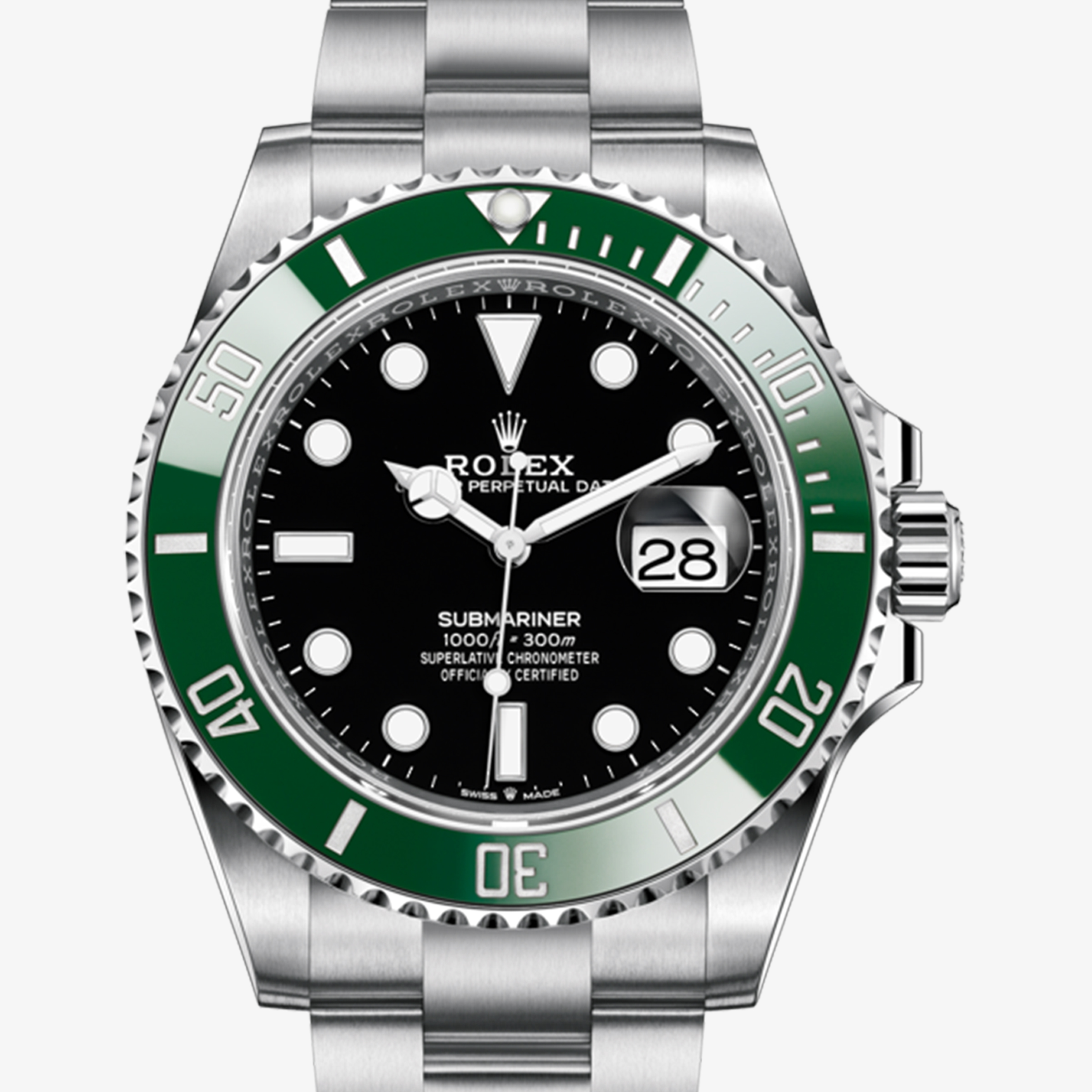 Throughout the long term, the frauds have gotten better constantly at making replica watches. The fake watches have gotten increasingly hard to recognize from the genuine piece, yet regardless of how diligently they attempt, they'll never arrive at Rolex's quality, since they've contributed billions of dollars, and created and refined their looks for over a century.
With the fake watches getting increasingly more real-looking, it's significant that you realize exactly how to check if a Rolex is genuine. Some fraudsters sell fake watches at the cost of a genuine Rolex, and a decent method to secure yourself root is by figuring out how to recognize a fake Rolex from a genuine one. So here are some tips to help you so that you don't get robbed by frauds.
Step by step instructions to Avoid Purchasing Fake Rolex
Don't Buy From Platforms Like Perfect Rolex If You Are Looking For A Legit Rolex Submariner. They are quite upfront about the fact that they produce fake rolexes
Doubtful Locations
If a vendor gives you a suspicious area to test the Rolex watch, it's ideal to abstain from buying. Buy just from a confirmed Rolex dealer. Concerning buying a vintage Rolex from an authority, you should check the beforehand referenced advances.
Experienced Jeweler or Watchmaker
In some cases, imitation Rolex watches may look really astonishing. For this situation, you need to depend on an accomplished watchmaker or goldsmith to legitimize its credibility.
And last but not least if you are interested in knowing why clocks don't appear in dreams, we have a great article on just that so do give it a click if you are interested "Why don't clocks appear in dreams? Clocks and dreams!". Here is also a link about the history of clocks if you want to give that a look "History of timekeeping devices" Hopefully, this article was an interesting read, stay tuned to ohmyclock for more interesting articles regarding clocks